Showtimes for "Koʻolau"
Consolidated Koʻolau
47-260 Hui Iwa St.
(808) 239-0900 | Contact Us
Coming Soon
Consolidated Koʻolau
NR
|
3 hours 0 minutes
Consolidated Koʻolau
TBA
|
1 hour 50 minutes
Directed by Clint Eastwood and based on true events, RICHARD JEWELL is a story of what happens when what is reported as fact obscures the truth. "There is a bomb in Centennial Park. You have thirty minutes." The world is first introduced to Richard Jewell as the security guard who reports finding the device at the 1996 Atlanta bombing—his report making him a hero whose swift actions save countless lives. But within days, the law enforcement wannabe becomes the FBI's number one suspect, vilified by press and public alike, his life r..
More info
Consolidated Koʻolau
TBA
|
1 hour 40 minutes
In a reimagination of the 1974 film of the same name, BLACK CHRISTMAS centers on a group of students who are stalked by a stranger during their Christmas break. 
More info
Consolidated Koʻolau
PG-13
|
2 hours 3 minutes
The gang is back but the game has changed. As they return to Jumanji to rescue one of their own, they discover that nothing is as they expect. The players will have to brave parts unknown and unexplored, from the arid deserts to the snowy mountains, in order to escape the world's most dangerous game. 
More info
Film opens on Thu, Dec 12
Consolidated Koʻolau
TBA
|
2 hours 35 minutes
No one's ever really gone... Rey's journey continues and the Skywalker saga concludes in STAR WARS: THE RISE OF SKYWALKER. The surviving Resistance faces the First Order once more. With the power and knowledge of generations behind them, the final battle commences.
More info
Film opens on Thu, Dec 19
Consolidated Koʻolau
TBA
|
1 hour 50 minutes
 A reimagination of one of Broadway's most beloved musicals, Top Hooper's CATS - featuring the songs of Andrew Lloyd Weber and based on the poems by T.S. Eliot - follows a tribe of cats called the Jellicles, who must decide yearly which one will ascend to the Heaviside Layer and come back to a new Jellicle life. Featuring an all-star cast including James Corden, Judi Dench, Rebel Wilson, Idris Elba, Jennifer Hudson, Ian McKellen and Taylor Swift.
More info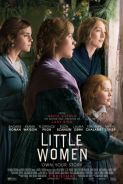 Consolidated Koʻolau
PG
|
2 hours 15 minutes
Writer-director Greta Gerwig (LADY BIRD) has crafted a Little Women that draws on both the classic novel and the writings of Louisa May Alcott, and unfolds as the author's alter ego, Jo March, reflects back and forth on her fictional life. In Gerwig's take, the beloved story of the March sisters – four young women each determined to live life on her own terms -- is both timeless and timely. Portraying Jo, Meg, Amy, and Beth March, the film stars Saoirse Ronan, Emma Watson, Florence Pugh, Eliza Scanlen, with Timothée Chalamet as the..
More info
Consolidated Koʻolau
R
|
2 hours 14 minutes
From acclaimed filmmakers Josh and Benny Safdie comes an electrifying crime thriller about Howard Ratner (Adam Sandler), a charismatic New York City jeweler always on the lookout for the next big score. When he makes a series of high-stakes bets that could lead to the windfall of a lifetime, Howard must perform a precarious high-wire act, balancing business, family, and encroaching adversaries on all sides, in his relentless pursuit of the ultimate win. 
More info
Film opens on Tue, Dec 24
Consolidated Koʻolau
PG
|
1 hour 42 minutes
Super spy Lance Sterling (Will Smith) and scientist Walter Beckett (Tom Holland) are almost exact opposites. Lance is smooth, suave and debonair. Walter is … not. But when events take an unexpected turn, this unlikely duo are forced to team up for the ultimate mission that will require an almost impossible disguise – transforming Lance into the brave, fierce, majestic… pigeon. Walter and Lance suddenly have to work as a team, or the whole world is in peril. 
More info
Film opens on Wed, Dec 25
Consolidated Koʻolau
TBA
|
1 hour 40 minutes
From the makers of I CAN ONLY IMAGINE comes the true life story of Christian music mega star Jeremy Camp and his remarkable journey of love and loss that proves there is always hope in midst of tragedy and that faith tested is the only faith worth sharing.
More info
Consolidated Koʻolau
PG-13
|
2 hours 14 minutes
The next chapter of the adventures in J.K. Rowling's Wizarding World picks up where FANTASTIC BEASTS left off, when, making good on his threat, Grindelwald (Johnny Depp) escapes custody and has set about gathering followers, most unsuspecting of his true agenda: to raise pure-blood wizards up to rule over all non-magical beings. In an effort to thwart Grindelwald's plans, Albus Dumbledore (Jude Law) enlists his former student Newt Scamander (Eddie Redmayne), who agrees to help, unaware of the dangers that lie ahead. Lines are drawn..
More info